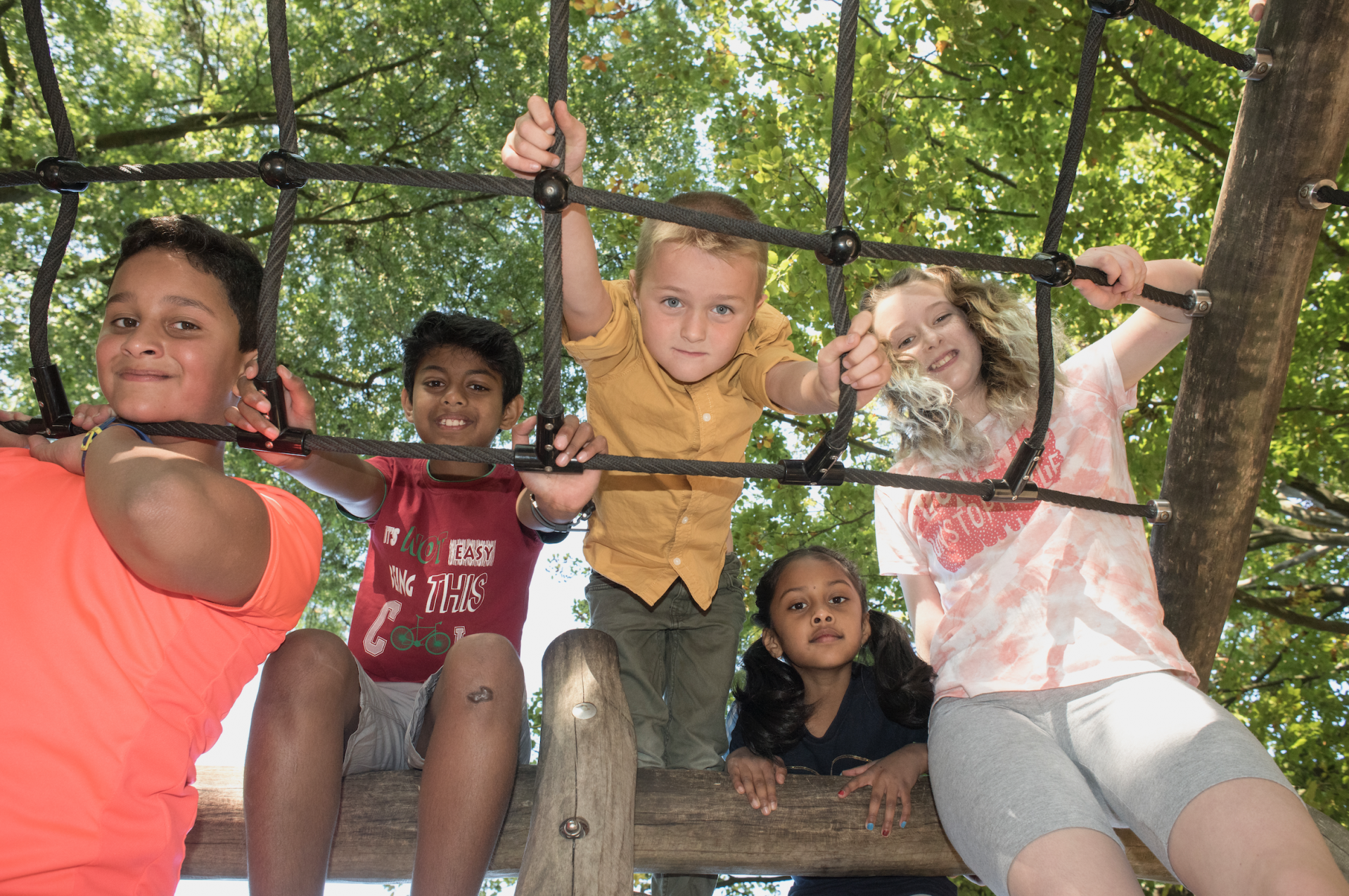 Child Care
Columbus Childcare is a professional Dutch day care which  provides high quality  day care for children aged 0 – 3 years and after school care for students aged 4 – 12. Their Columbus unit is located at the campus.
Columbus Childcare runs a preschool dual language foundation group for 3 year olds in conjunction with the ISE. There are two foundation classes: the lower foundation for three year olds and the upper foundation for 4 year olds.  Children in the lower foundation are the responsibility of Columbus.  Children in the upper foundation are the responsibility of the ISE.  Staff from Columbus and the ISE plan the curriculum together and the children in the upper and lower foundation play and work together at scheduled times during the school day.  Children in the lower foundation attend a minimum of three morning sessions per week.  As soon as a child turns four their school day is extended to a full day in preparation for joining group one.
Children in the foundation group  learn through play and exploration.  There are seven areas of learning and development that shape the educational programme:
Communication and Language
Physical Development
Personal, Social and Emotional Development
Literacy
Mathematics
Understanding the World
Expressive Arts and Design
These areas of learning are developed through a theme and are based on the learning objectives from the early years foundation stage curriculum in the UK and Kijk which is a Dutch programme.
All children in the foundation group are exposed to both Dutch and English.  Typically in each room there is one adult who speaks Dutch and one adult who speaks English. Most children leave the foundation group with a good level of English and Dutch.
Click here for more information!